About the company
GIAMAG  was established in 2012 as a commercial spin-off from Norway's Institute for Energy Technology (IFE). GIAMAG's patented technology is based on research and development conducted at IFE for more than a decade. The company's mission is to provide solutions based on magnet technology for a wide range of industrial applications. GIAMAG possesses expertise to design and configure magnet systems to customers' specific requirements.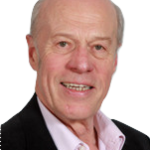 Arne graduated from the Norwegian University of Science and Technology in 1965 and earned his PhD in physics in 1971 from Yale University in the USA. Arne served as the head of the physics department at the Institute for Energy Technology for 19 years. He has also served as an expert advisor to the Norwegian government in creating an R&D strategy for nanotechnology. Arne has published over 100 papers in refereed journals and has been a co-editor of 13 books.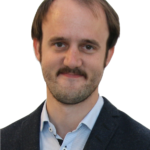 Henrik graduated with a masters of engineering from the Norwegian University of Science and Technology in 2011 in the field of nanoelectronics and microsystems. He has been working with GIAMAG Technologies ever since.
GIAMAG in the news
Interview with GIAMAG founder, Arne Skjeltorp, on a TV program run by the Norwegian government's broadcasting company (NRK): here
Norwegian Research Council (Forskninsrådet) created a video to highlight the research conducted by GIAMAG. See video below.